2020/21 Schedule and Dues (2022 coming soon!)
Schedule
All schedules are tentative.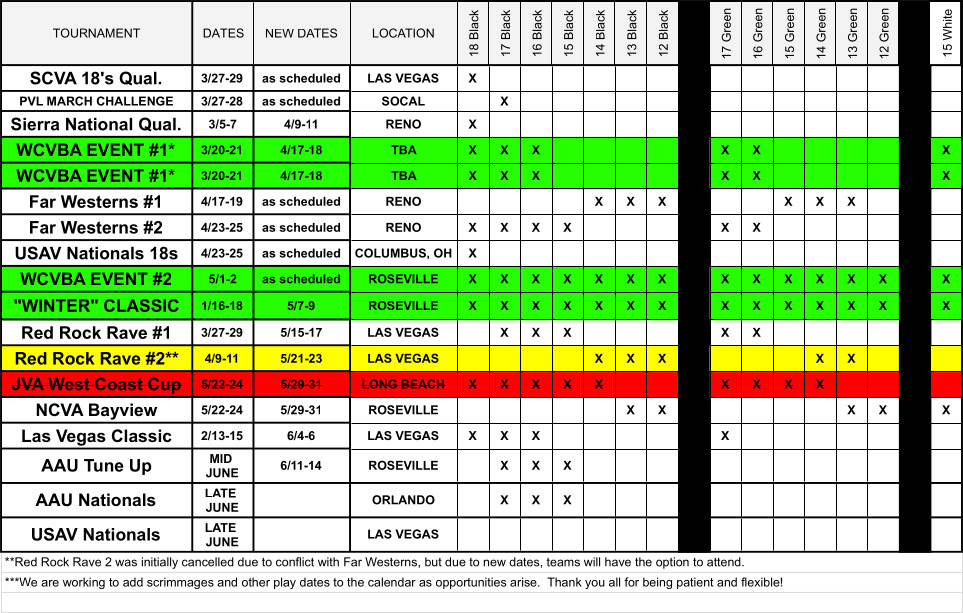 Area Teams schedule to be finalized and posted.
All tournaments in Green are covered with club dues, all tournaments in White will be separately invoiced.
Club Dues
All payments this season will be done on a monthly schedule. Club dues will include all training January through May or June, coaches salary, administration, insurance, and WCVBA Tournaments.
January fees will be partially paid for by a portion of your deposit.


Fees do not include tournaments outside of the WCVBA and will be separately invoiced approximately 1 month in advance. All dues are non refundable.